Public Intelligence Analytics
The most complete tool on the market for data mining based on OSINT (Open Source Intelligence) with access from a web platform. Public Intelligence Analytics arises from the need to measure the behavior of millions of users who live on the internet, which integrate a social system that conductive thinking, thinking and desire.
The importance of the operation of Public Intelligence Analitics lies in the ability to visualize from the Internet the plurality of opinions, tastes, geographies, genres, feelings and behavior of individuals, allowing us to have the ability to link, analyze concepts and segment criteria creating universes Specific research and continuous monitoring, which can be used for different purposes, ranging from a marketing application to intelligence research.
Thanks to these properties of the tool, we can rely on this, to take measures of strategy based on the following principles:

Prevention

Action

Correction
With Public Intelligence you can develop the strategy you need precisely, according to the information you determine through various sources of extraction, including:

Social networks

Blogs

Forums

News

Static pages

Fonts with controlled access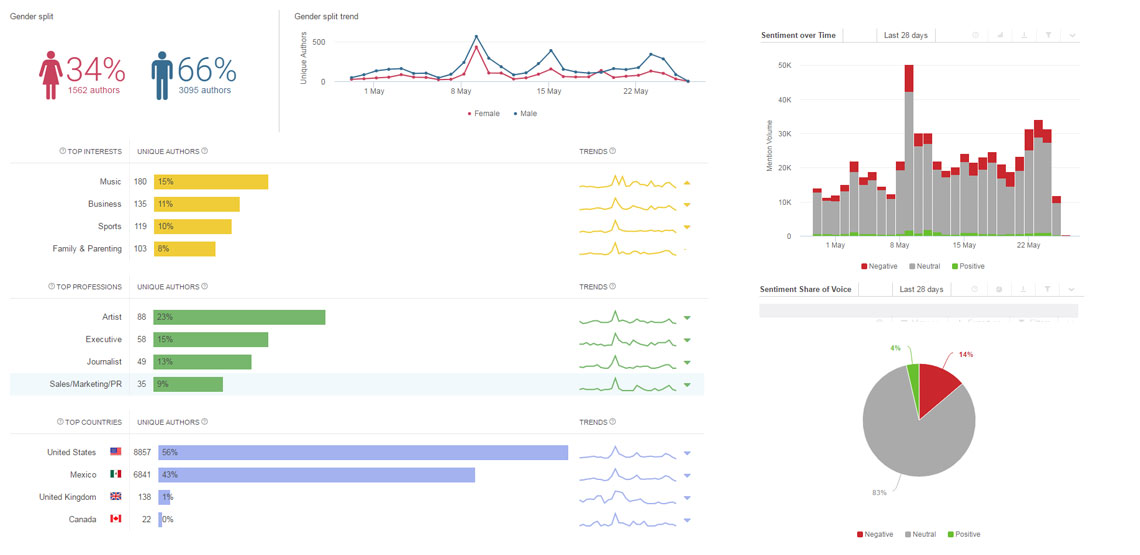 We invite you to contact our sales department mail ventas@postech.com.mx or using our form contact online and so allow us to support you to develop a solution tailored to their needs in information technology and communications.